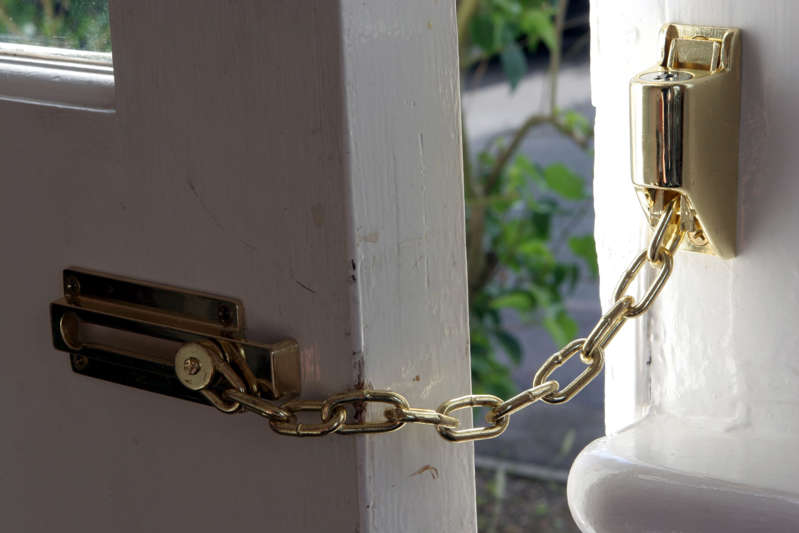 In most cases, there's nothing wrong with living with your parents as an adult — after all, Michael B. Jordan does it. But one man in Central New York seems to have overstayed his welcome at his childhood home.
Christina and Mark Rotondo repeatedly asked Michael to move out of their house — but claim he has refused to do so. Now, Christina and Mark are now seeking legal action in the case of their son's eviction.
The process began on February 2, 2018, when Mark penned a letter to Michael telling him to move out, according to Syracuse.com.
"After a discussion with your Mother, we have decided that you must leave this house immediately," Mark and Christina wrote in a letter filed with the court. "You have 14 days to vacate. You will not be allowed to return. We will take whatever actions are necessary to enforce this decision."
But their adult son remained.
In a letter dated February 13, 2018, Christina, who owns the house, once again told Michael to move out. She gave him 30 additional days to vacate the premises.
"Michael Joseph Rotondo, you are hereby evicted from 408 Weatheridge Drive, Camillus, New York, effective immediately," she wrote. "You have heretofore been our guest and there is no lease or agreement that gives you any right to stay here without our consent."
Michael wouldn't budge.
A few days later, the parents tried again. In a letter dated February 18, 2018, they offered their son $1,100 to move out. They also offered him four pieces of advice:
1. Organize the things you need for work and to manage an apartment. Note: You will need stuff at [redacted]. You must arrange the date and time through your Father so he can set it up with the tenant.
2. Sell the other things you have that have any significant value, (e.g. stereo, some tools etc.). This is especially true for any weapons you may have. You need the money and will have no place for the stuff.
3. There are jobs available even for those with a poor work history like you. Get one — you have to work!
4. If you want help finding a place your Mother has offered to help you.
But that didn't seem to work either. In a March 5, 2018, letter to Michael, Mark and Christina said they had seen "no indication that you are preparing to leave," and warned that they would take "any appropriate actions necessary to make sure you leave the house as demanded."
In the final letter, which was dated March 30, 2018, the couple told Michael to remove or repair his broken Volkswagen Passat and offered their financial assistance for doing so.
Still, Michael remains under their roof.
In April, the couple went to Camillus town court for help in the eviction process, according to Syracuse.com. However, they learned that you need to go to a Supreme Court to remove a family member.
On May 7, the couple filed a petition with the Onondaga County Supreme Court.
In a response to the court, Michael Rotondo claimed he wasn't expected to help with household expenses or chores while living at their house. He also claims that eviction was "retaliatory" and did not provide him with adequate notice. According to the standard set by Kosa v Legg in 2006, tenants must be given six months eviction notice by their landlords.
According to WTO 11, the family will be heading to court in the next few weeks — just before Michael turns 31.